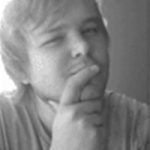 Spring means warmer, wetter weather in many parts of the country. While the seasonal change is often a welcome change of pace from the colder months of the year when people suffer from the flu and SAD (seasonal affective disorder), spring often comes with it's own share of health frustrations, as well. Springtime is a season that people afflicted with seasonal allergies don't often look forward to. The May flowers that April showers release their pollen, and a host of other allergens waft through the air, looking for a nose or a set of eyes to irritate.
Allergies seems to dominate the discussion on springtime health problems, but the rainier weather that often accompanies spring brings with it another risk, as well. Rain water can often get inside your home through cracks in the roof, walls or floor, giving mold a chance to colonize in your home. This problem is often overlooked as anything that can pose any serious health problems, and it has been that way for quite some time now. Many experts have historically dismissed indoor mold as causing any sort of health problem, despite mounting evidence to the contrary.
At Know the Cause, we talk a lot about the effects mold can have on the body. We talk a lot about the dietary link and which foods are contaminated with mold. We talk a lot about what happens when it gets inside the body, and we talk a lot about what to do once you suspect it is there, or if you suspect some of its byproducts may be wreaking havoc on your body. Although it might get discussed less than the diet-fungus link, we also address the issue of indoor mold, and the effects that it has.
Indoor mold can often be overlooked as a cause of health, symptoms because it isn't always something immediately observable. Even a small crack in a roof can allow mold to colonize inside an air duct in the cleanest of homes. When mold releases spores into the air, your air conditioner can send them through every vent in the house, making them readily inhale-able by anyone inside the house.
But does indoor mold really cause health symptoms? According to the Mayo Clinic, mold can induce asthma, allergic sinusitis, infections in the skin or mucous membranes and can irritate eyes, skin and throat of patients.
Sinusitis… Irritated skin, eyes and throat… Let's go back to our allergy sufferers. What if mold was a key player in the allergies many seasonal allergy sufferers suffered from?
It is important to keep your inside environment as mold free as you can. There are mold test kits available if you suspect your home already has mold colonizing. There are a variety of products available to remediate it, should it be contaminated. In extreme cases, professional remediation may be necessary. And don't underestimate the power of the Kaufmann 1 Diet to fight mold and it's effects internally. You may find that it will help with those allergies you've been afflicted with for quite some time.